American Migraine Foundation Shares Key Insights About the Reality of Migraine
Despite the fact that more than one billion people are living with migraine worldwide, it has historically been overlooked as one of the most disabling diseases on the planet. That's why one of the primary goals of the American Migraine Foundation is to stop the stigma surrounding migraine.
To help you understand more about the global burden of this disease, we compiled some of the most moving evidence into one infographic. We encourage you to share this information to help us tell the world just how widespread migraine is.
Migraine Facts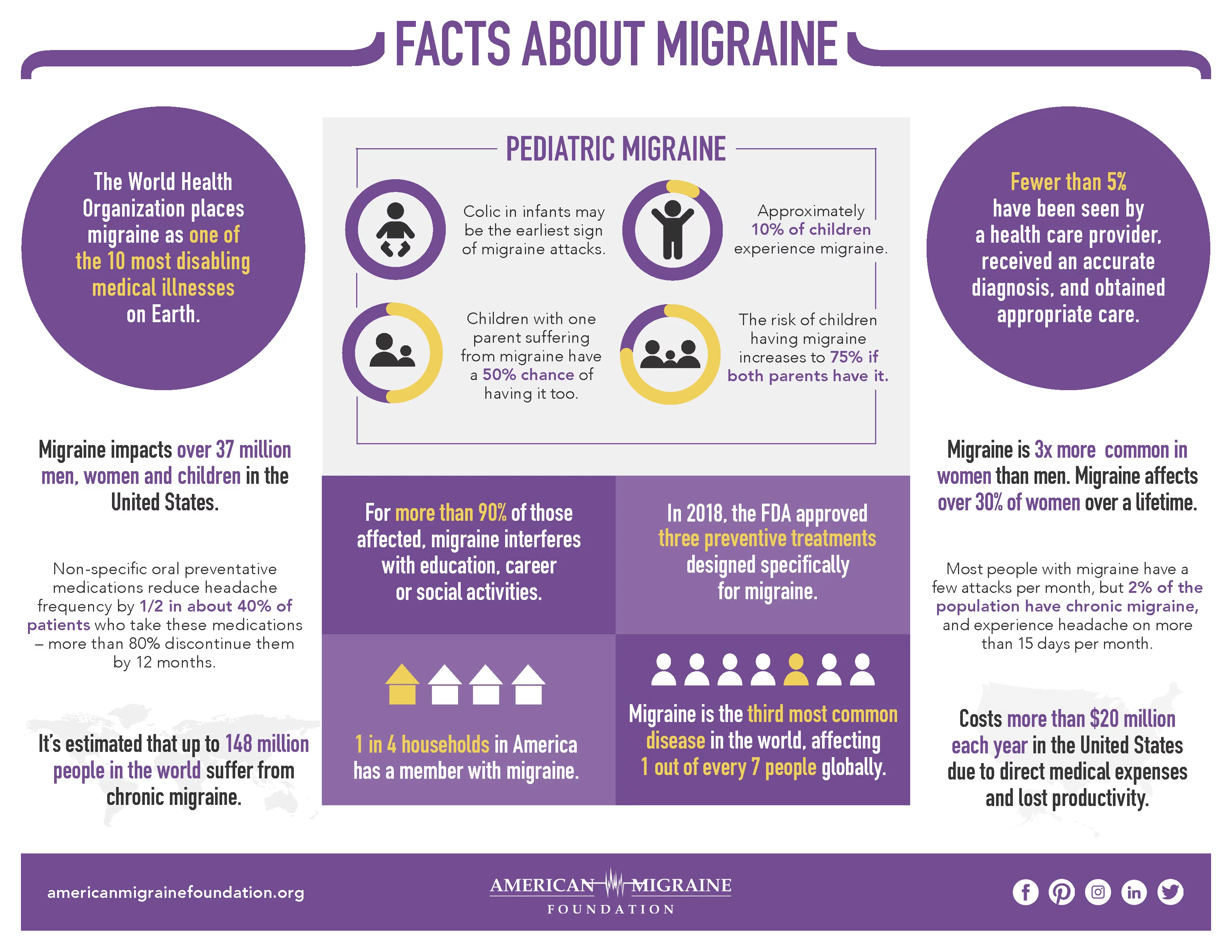 Although there is no cure for migraine, there are resources to help patients effectively manage their migraine symptoms. The more information is available on the impact of migraine, the more patients and providers will advocate for better, more effective treatment options. If you aren't yet treating your migraine symptoms, we urge you to find a headache specialist. In the meantime, join our community at Move Against Migraine to build a support network to help you connect with others living with this disabling disease. Because, together, we are as relentless as migraine.