Migraine and Headache Awareness Month
Education has the power to drive change. That's why this Migraine and Headache Awareness Month we're rolling out a new initiative: GETHEADUCATED™. The new initiative ties into this year's theme—Educate Yourself, Educate Others—and reminds us that change happens when we mobilize not just the people living with migraine but the community around them. Let's use our collective voices this June to stand up against stigma and raise awareness for this debilitating disease.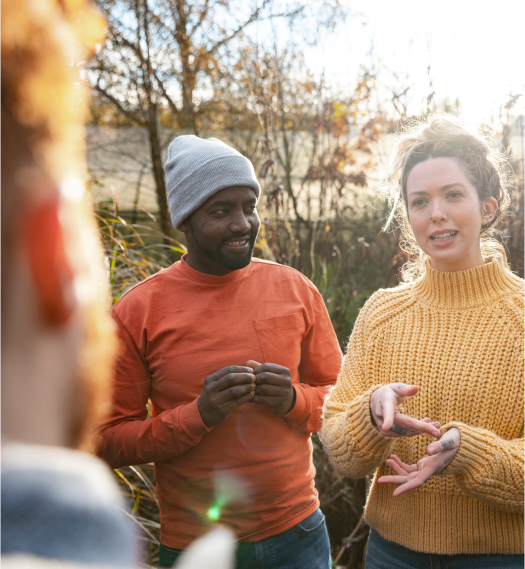 Week 1:

Educate Your Family and Friends
One in four households in America has a family member living with migraine. Many families and friends may have misconceptions about this complex disease. Let us provide some ways you can educate your loved ones.
Week 2:


Educate Your Community
Imagine if all 39,000,000 people living with migraine spread awareness in their local communities. This would create a roar that would be too loud to ignore. What better time than Migraine and Headache Awareness Month to launch an event that helps others understand?
Week 3:

Educate Your Healthcare Circle
A study from 2021 found that primary care providers have various gaps in their knowledge about diagnosing migraine, and only 6.3% of physicians were knowledgeable about migraine prevention guidelines. Equip yourself with the tools to discuss migraine with anyone in your healthcare circle, from primary care providers to therapists.
Week 4:

Educate Your Workplace
A survey of nearly 200,000 American employees found that just 22% of employees believed migraine warranted an absence from work as a significant condition. Learn how you can implement our Migraine Fitness at Work™ program to bring migraine education to your workplace, reduce stigma and learn how to request accommodations from your employer.
Thanks to Immediate Past Chair Lawrence C. Newman, MD, for gifting the GETHEADUCATED™️ trademark to the American Migraine Foundation!

Lawrence C. Newman, MD, FAHS